Welcome to tangible innovations!
Why choose us?
We have founded tangible innovation as an innovation consultancy as we are convinced that we have everything it takes to be your reliable sparring partner for your innovation project: a combination of technical, economical and design know-how, creativity, passion and a holistic perspective. We provide competence in methodology and implementation experience in all aspects of innovation management. We have a passion for disruptive Business Model Innovation, Design Thinking, Value Proposition Design as well as Lean-Startup Methodology.
For whom?
No matter whether you are an SME or a multi-national: Megatrends like Digitization, Urbanization or Climate Change as well as new disruptive Technologies and an extremely fast changing market environment bring new risks but offer huge potential for successful business at the same time. We will support you to activate this potential and innovate your business model successfully.
How do we play?
It does not matter whether we are developing a first sketch of your innovation idea in a common 2-day innovation workshop or whether we support your project long-term: Our effort is directed towards the generation of new business models, products or services which we will develop together with you, your team and your customers. We will start visualizing your ideas at the very first brainstorming session to make them tangible for all stakeholders as soon as possible.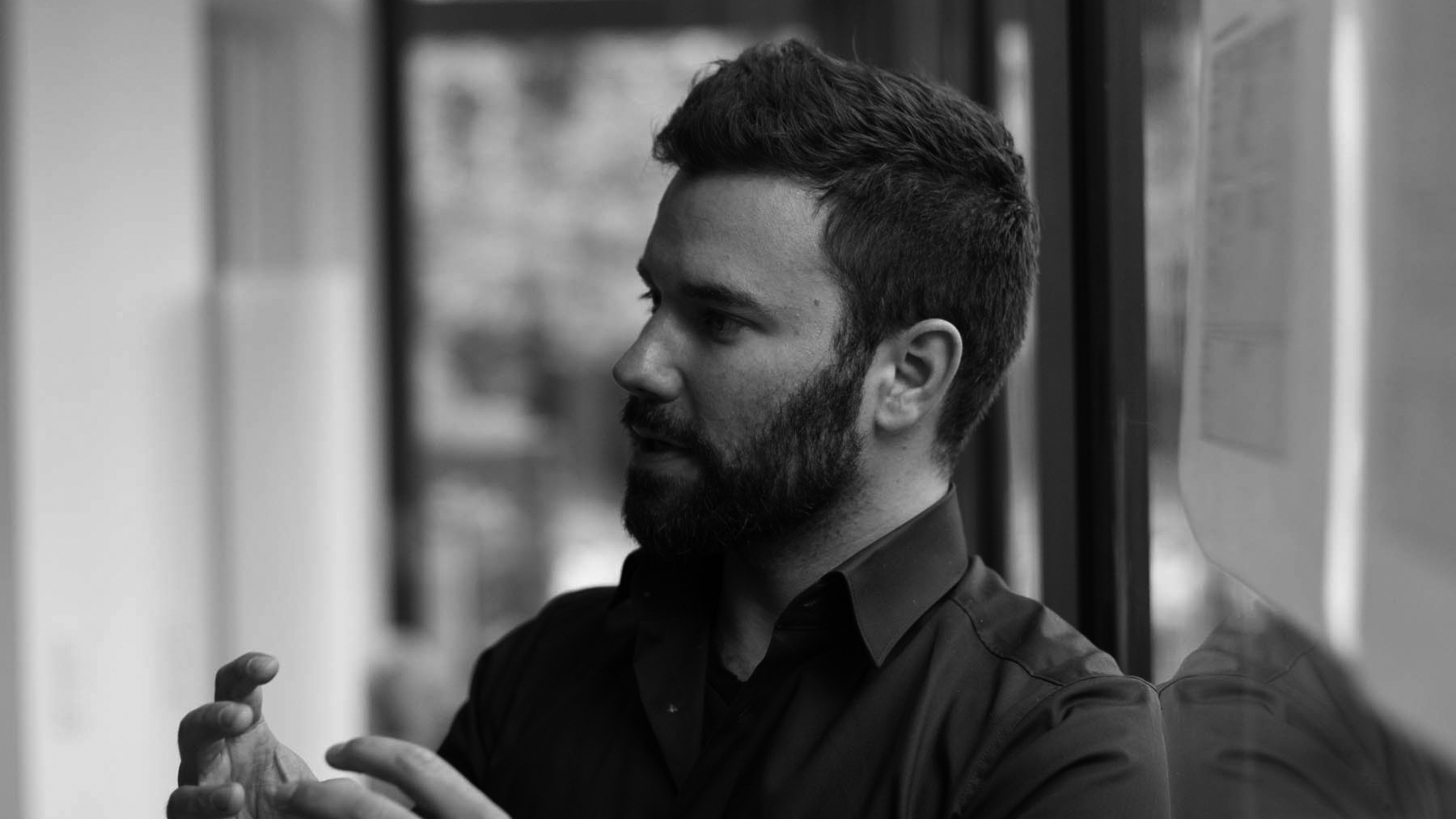 Henning Strobel
---
Through long-time experience as a Design Manager and my ongoing job as a Product Manager for mobile apps and smart device applications in the industrial automation business at Siemens AG, I could gain valuable insights in chances, risks and hurdles of Innovation Management in a big multinational. I am especially fascinated by the effects of new technological trends like Digitization, Industry 4.0 and Internet of Things (IoT) which I am currently dealing with in my day-to-day job. Thanks to my academic background as an Industrial Designer with an MBA, I am able to combine creativity and economic knowledge and thereby embrace innovation holistically from different angles. I am driven to support enterprises to first understand their customers and their specific needs and second design a business model based on a value proposition that targets exactly these needs and thereby leads to economic success.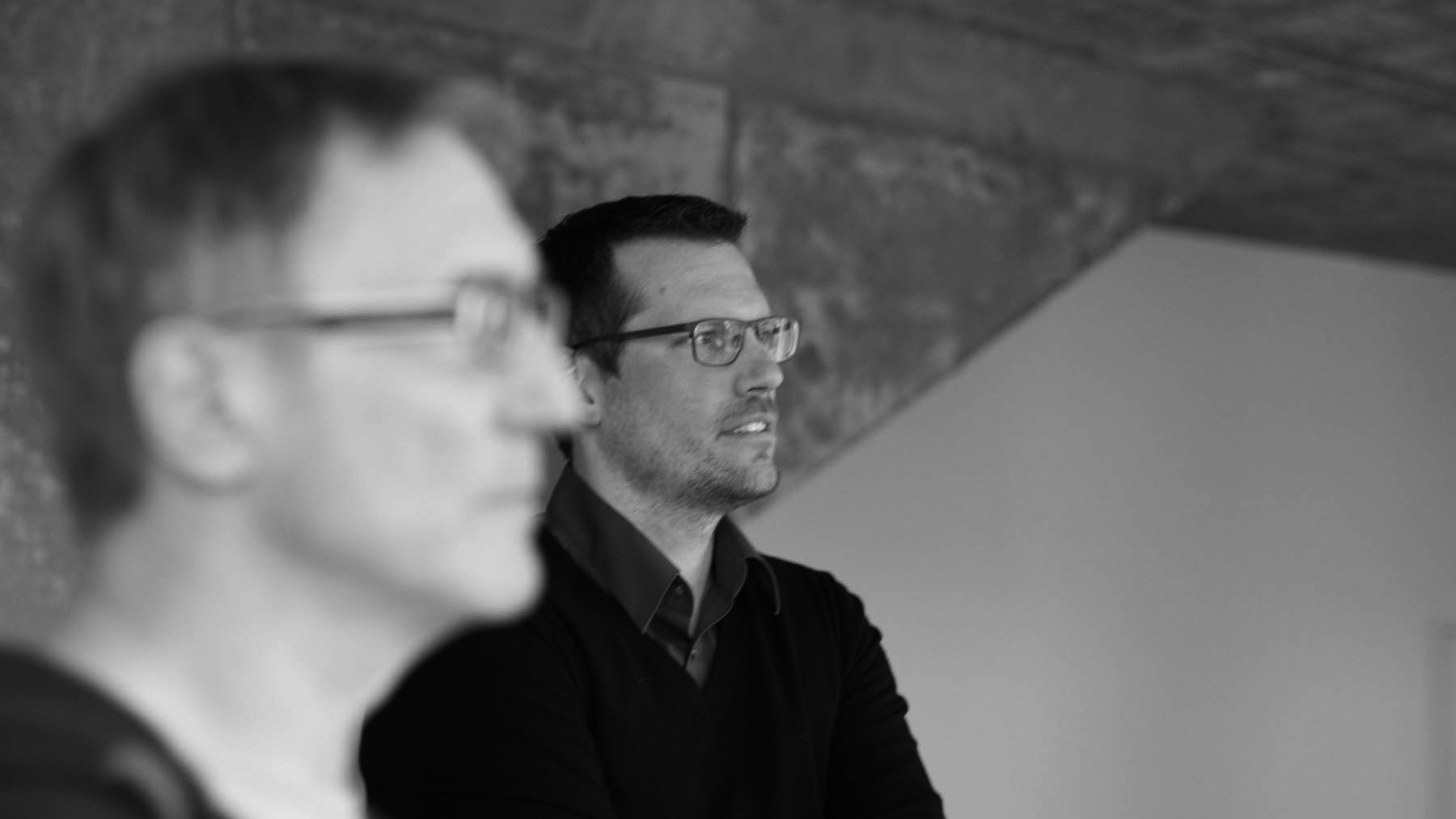 Thorben Müller
---
Based on long-time experience in project management and leadership in a big, industrial multi-national as well as my technical and business education, I regard innovation as a process which consists only to the smallest part of the "brilliant idea" but much more of hard work and consistency. I am convinced, that our methods allow us to plan and develop innovative products, services and business models with little risk. Companies are enabled to discover new business models and products not only once "by chance" but can innovate themselves constantly and successfully through a continuous and strategic innovation process.

My special interest targets the disruption that currently can be seen in almost every market and how companies can deal with this phenomenon strategically and economically successfully.
Since we are convinced that the backbone of every successful business model is the added value it generates for the customer, we are using methods which focus the users of your products and services and help us understand their needs:
Business Model Innovation
·
Depending on where you stand in your innovation project, we offer optimal support:
Innovation Workshop
If you want to get acquainted with the above mentioned methods in a first step, we offer customized workshops to give you basic insights into the different approaches. In short, easy-to-digest sessions, we provide you with an understanding of the theoretical basics and then apply this knowledge to your specific innovation topics. The length of one workshop will be two days. Depending on your preferences, the workshop can take place at your own site or off-site in the Creative Space of our design partner
antesundmerkle
in Darmstadt.
Innovation Project
In case you need long-term innovation consulting support, we are delighted to support or lead your innovation project within your company. We start every project with a kick-off workshop that we conduct either at your own facilities or within the "Creative Space" of our design partner
antesundmerkle
in Darmstadt near Frankfurt/Main. In the kick-off meeting we ensure that all project participants get to know each other, are accustomed to the user-centered methodologies and have a common understanding of the project milestones. During the project we support you according to your specific needs in all phases of your innovation project.
Creative Space
To make it as easy as possible fort he innovation team to come up with truely creative ideas, we colaborate with our design partner
antesundmerkle
in Darmstadt near Frankfurt/Main. Here, you find a spacious, bright and calm workshop space (ca. 55m²) which is equipped with all the necessary accessoires for creative and collaborative working for up to 8 persons:
Standard:
- Whiteboards
- Cardboards
- Post-Its and Marker
- Rapid-Prototyping Material
- flexible furniture for collaborative groupwork
- Wifi
- Coffee and Water
Optional:
- Catering
- Accomodation
The Creative Space can be booked in combination with our consulting offerings or separately.
Photos can be provided upon request. Please don't hesitate to
contact
us!
Get in contact with us!


tangible innovations
Thorben Müller und Henning Strobel GbR
Leonard-Nelson-Straße 26
37073 Göttingen

Telefonnummer:
+49.175.2340994
+49.176.24253627

E-Mail-Adresse: info@tangibleinnovations.com